For you, a cleansing sponge is just a sponge! For us a cleansing sponge is an essential item! But watch out, we're not just talking to you about just any sponge … We're talking about sponges made of Konjac!

Konjac, what is it?
The Konjac also named Amorphophallus Konjac is a plant of the Araceae family. It can also be categorized as root. It grows from a very large spherical tuberous rhizome. It has its origins in Asia in the tropical and subtropical forests of the South-East (Vietnam, South Korea, China and Indonesia).
This root is known for its nutritional and its appetite-suppressant benefits. Before, the Konjac was used in sponges in Asia for cleaning the buttocks of babies. More recently, this plant has found itself in the cosmetics industry especially for cleansing facial sponges.
Konjac sponge  I love K  by Indemne!
Nowadays, the market is well furnished with all kinds of Konjac sponges. At Indemne, we don't just offer you a cleansing sponge made of Konjac that is suitable for all types of skin but also one that contains violet … 100% natural, vegan and with a heart shaped!
The violet (Viola odorata) makes it possible to clean the skin in depth, calm and soften even the most irritated and sensitive skins.
Why you need to clean your face with I love K Konjac sponge?

7 reasons to use the Konjac sponge in your cleaning routine:
It is your ideal partner for cleansing and exfoliating your skin gently thanks to its action which removes impurities from the face and excess of sebum housed in the pores.
Say gradually goodbye to imperfections.
We adopt it because it preserves the epidermis and balances the skin's pH while boosting circulation.
Soft, purified, toned and smooth skin as well as dazzling complexion of beauty just for you!
It respects the sensitive skin of children.
Perfect for the treatment of atopic, sensitive and delicate skins.
It reproduces the beauty secrets of Asian women while being a biodegradable product (composition of plant fibers).
How to optimize its use?
For the first time, we advise you to wash it well.
For effective results, use it: morning and evening!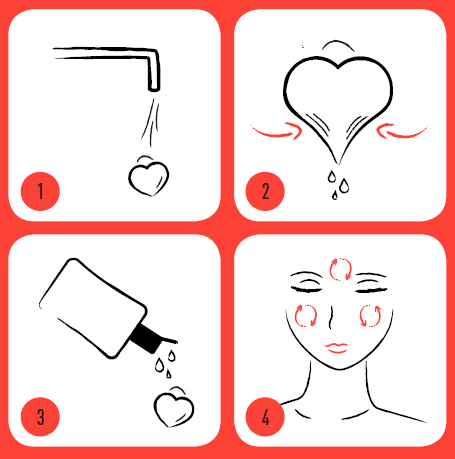 Soak your I love K Konjac sponge so that it swells and softens.
Press I love K sponge to wring it out.
Add a few drops of your lotion or cleansing base (Miss Ella lotion or Gimme soothing! cleansing base).
Gently massage your skin with circular movements up the face.
Rinse the sponge and suspend it with its cord so that it dries until the next use.
Our little tips: remember to replace it every 2 – 3 months for more efficiency.
Because there are no days to take care of your skin! Try I love K Konjac sponge with violet!
You can read also: