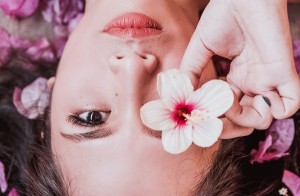 A natural solution to treat pimples, imperfections, micro cysts… exists!
You've tried everything to get rid of your buttons permanently for years, but nothing works efficiently?
Creams, pills, treatments… You are tired of using treatments filled with chemicals that do not work and that are harmful to your health?
Natural solution anti pimples by Indemne, 100% natural care!
Indemne specially designed the Gimme Clear! lotion, a natural and organic solution to combat imperfections, pimples and help reduce scars.
For years now, we have been providing you with a natural and healthy solution for your skin thanks to a composition based solely on essential and vegetable oils to thoroughly treat skin problems.
Discover the before/ after comparison by one of our customers below.  
(Has used the cure for a little more than 56 days, which is the recommended time to achieve the expected results).
You can see that skin has become:
less inflamed
less red
with fewer pimples
Currently, discover the Face Care Cure to fight imperfections, pimples and reduce scars. A concentrate of essential oils of Lemon, Cade wood, Oregano, Chamomile romaine, cinnamon peel… to find a nice grain of skin.
It is easy to use!

'I clean my skin with a few drops of the washing base! A soft and natural washing gel thoroughly cleanses the pores of the skin. I rinse my skin and gently wipe it.
I'm applying 1 to 2 drops of Gimme Clear! on my whole face or locally on imperfections and pimples, massaging well until complete penetration of the product into the skin.'
We recommend following this morning and evening routine for minimum 56 days. Always apply the lotion to perfectly cleaned skin.