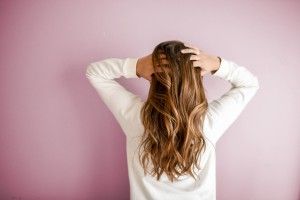 Is it a tick to scratch your head all day? Does the scalp itching become an issue? The causes of this discomfort may vary. Fortunately, there are natural solutions that make it possible to soothe and relieve them.
What to do with scalp itching and irritations?
Pollution, sun, wind, chlorine, salt water, tobacco… These are external factors that irritate and attack the scalp. Plus a fact of using a hairbrush or a comb, elastic scrunchies to pull on your hair and hair dryer with a high temperature. This all can weaken your scalp.
Above that, there are scalp diseases such as seborrhoeic dermatitis or scalp psoriasis that may make your skin even more sensitive.
Seborrhoeic dermatitis is an inflammatory disease that manifests itself in yellowish and oily crusts behind the ears, on the contour of the face, the ends of the nose and eyebrows. It can be treated with an antiseptic, antibacterial and fungicidal natural shampoo.
The psoriasis is caused by accelerated cell renewal. It can be treated with a natural antibacterial, antifungal, regenerating and anti-inflammatory treatment.
Natural remedy for scalp itching
To soothe and relieve the irritated scalp Indemne has the natural solution you need.
The Anti-Emancipation Cure, as its name suggests, has been specially designed to treat the scalp and irritated skin that itches including seborrhoeic dermatitis. All thanks to the combo of 2 natural treatments exclusively composed of essential oils, vegetable oils, and floral waters.
Natural anti-itching treatments by Indemne

Protects, purifies and relieves the skin and scalp. It also regulates excess sebum and dandruff.
– Roman Chamomile essential oil: anti-inflammatory, painkiller, soothing
– Coriander oil leaves: antibacterial, fungicide, painkiller
– Cade essential oil: antiseptic, soothing
– Organic Lavender floral water: purifying, soothing…
Calms the most stubborn irritations, itching, and skin peeling, while nourishing and protecting the skin.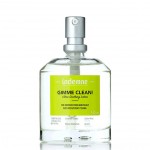 – Roman Chamomile essential oil: anti-inflammatory, painkiller, soothing
– Coriander oil leaves: antibacterial, fungicide, painkiller
– Cade essential oil: antiseptic, soothing
– Organic apricot core vegetable oil: revitalizing, nourishing, softening, …