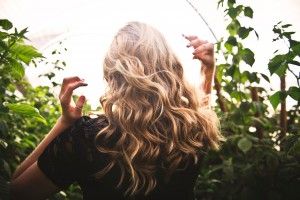 During summer, we automatically protect our skin from the sun and moisturize it. But what about our hair? Here some tips for your summer hair care routine!
Summer hair care tips!
Just like your skin, your hair can be affected by the sun, the wind, the sea salt, and the chlorine. For that reason, you should take precautions to keep your hair healthy. Whatever your hair type, it is always time to pamper it!
Tip n°1: Adopt the ponytail, the bun, the braids, and the half bun
We love the sun and the heat of summer, but it is not the same with sweat and sticky hair on the face…
The best solution for those who want to feel comfortable remains the ponytail, the bun and other hairstyles like that when you go to the beach or the swimming pool. Here are some hairstyle inspirations to look good this summer!
Pinterest: bun, ponytail, half bun, braids
Tip n°2: Favour plant oils
Women are all different. Thus, they don't have the same needs. Some of them have a dream mane effortlessly, but some others must use good products to get the same result.
Between colors, straightener, and curler, hair is pretty often mistreated! Fortunately, it is never too to make it up to it thanks to plant oils.
Plant oils are known to rescue damaged hair. You can apply them as a mask before the shampoo and leave on for 20 minutes (or for the whole night if you are motivated). However, if you have oily roots, we advise you to use the oils only along lengths and tips. Then, you just have to wash your hair as usual and it is done. So easy!
The best plant oils your hair does need:
Coconut oil:

this oil is certainly women's favorite oil! Ideal for damaged and dry hair, it deeply nourishes your hair and avoids breakage. The plus? Its fragrance smells just terrific!

Castor oil:

castor oil has antibacterial and antifungal benefits. It is highly rich in Vitamin E, minerals and proteins, but also in Omega 6 and 9 beneficial fatty acids. Because of its thick texture, we advise you to mix this oil with another plant oil.

Avocado oil:

perfect for a little massage from the scalp, this oil is particularly rich in beneficial fatty acids. Not only it nourishes your hair but it also enhances hair growth. Thanks to avocado oil, you'll get bright and silky hair.

Jojoba oil:

if you have greasy hair, jojoba oil would be your best ally as it regulates sebum production. On top of that, during summer, you can also use it as a UV filter. What else?

Sweet almond oil:

Obviously, sweet almond oil nourishes and rescues your hair, but not only! This amazing natural oil also enables fighting against dandruff.
Antiseche: the oil which does not only brighten your hair
If you want to make your hair bright and silky, Indemne recommends you the Antiseche oil!
Antiseche is a multi-purpose 100% natural beauty oil. Ideal as a hair mask before washing your hair, you'll get nourished and bright hair with this oil and its numerous virtues.
Thanks to its natural plant oils and essential oils complex, it does not only nourish your hair but daily sublimes and envelops your body in a delicate veil of Sweet almond and Neroli. Enjoy a moment of well-being while taking care of you!
Bloggers already love it!
If you want some tips to apply Antiseche, it's here!
You know now how to get a dream mane this summer!