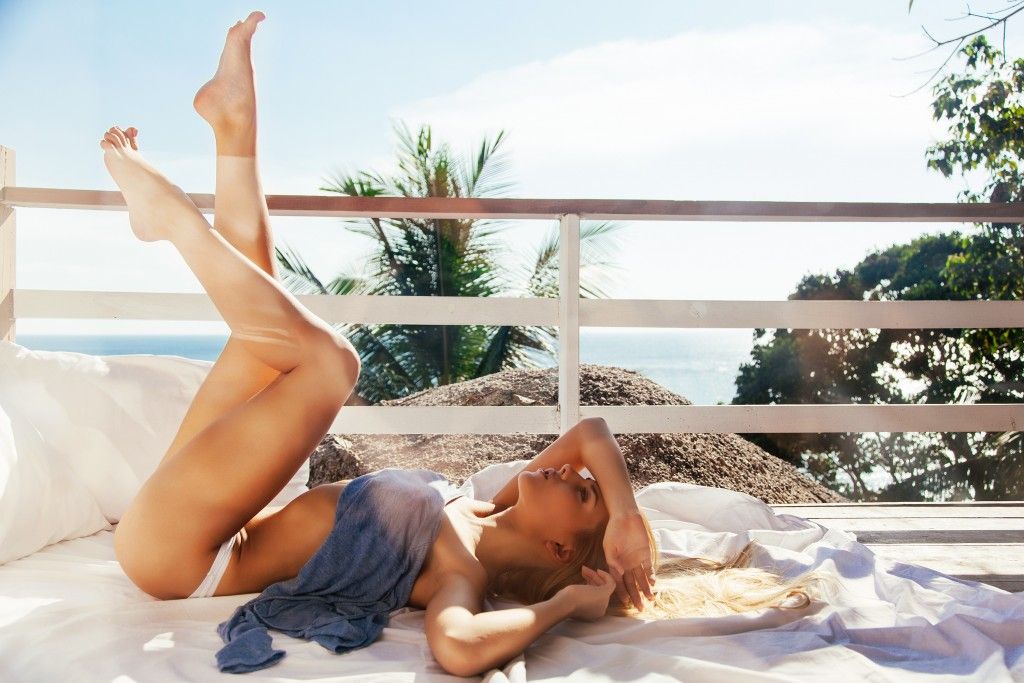 Spring is coming very soon…
Say goodbye to your jumpers and your lined boots! With the coming first rays of sun, we are dying to wear our favourite little skirt and to show off our legs! But for women who feel embarrassed about their legs, no worries! Here are some tips to get amazing legs for spring and summer!
Goodbye cottage cheese!
After a greedy winter full of raclettes and hot wine, it' time to pamper your body if you want to show off your legs with pride! Got cellulite? You're not alone: Cellulite affects nearly 90% of women at some point during their lives, even women who are otherwise slender and fit. Reassuring, isn't it? While there's no magic wand to make a dimply derriere disappear, there are ways of encouraging fat deposits that build up beneath the skin to diminish, therefore reducing the appearance of the C word.
Happily, Indemne tells you how to get rid of it!
Our tips to get rid of cottage cheese
Indemn helps you feel beautiful and get smooth legs. Thanks to the "Gimme smooth!" lotion, a natural and effective slimming lotion to reduce cellulite, you will finally have the solution to remove appearance of orange peel and improve skin texture on legs, thighs, buttocks, and stomach. 100% of tested subjects noticed an improvement after 56 days of use. According to our clinical trials, the "Gimme smooth!" lotion is truly efficient! Up to -3,4cm of hip circumference, -2,9cm on your arms and -1,9cm of thigh circumference. Perfect before summer!
Composition and ingredients of the 100% natural "Gimme smooth!" lotion
This anti cellulite lotion is composed with 7 essential oils like Eucalyptus Dives and Italian Helichrysum. Eucalyptus oil is known to have antimicrobial and antiseptic properties. Helichrysum is a natural medicinal plant that's used to make a beneficial essential oil that boasts many different full-body benefits due to its anti-inflammatory and antioxidant properties. The perfect mix to get sexy legs!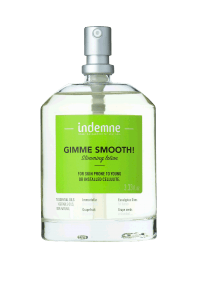 Want more efficiency?
You can use it with the Bubble-In accessory, a suction cup which do identical a rolling massage. "Gimme smooth!" has been tested and proved its efficiency. It takes you only 5 minutes per day! Massage the areas to be treated with massage cup Big Bubble-in or Bubble-in to get a firm and smooth skin!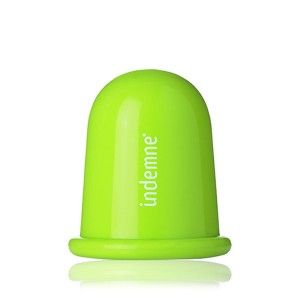 The little extra?
You can also use the Bubble-In accessory for back massages or after a sport session to relieve your joints and improve your circulation!
Three in one!
If you like efficiency, you can find the Anti-cellulite Kit on Indemne.fr.
The stop cellulite cure targeted the young and strong cellulite.
It is composed of the "Gimme smooth!" lotion, the anti-cellulite cup Big Bubble-in, but also of a meter to assess your progress and admire the results!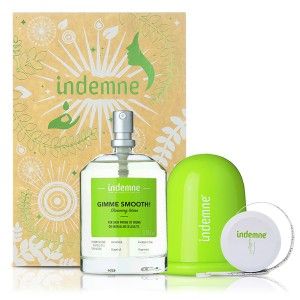 If you want more ideas to pamper your skin, you can read our article "A perfect skin without irritation".