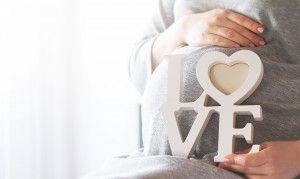 Essential oils and pregnancy are they compatible? Numerous women wonder about this question. Essential oils may be natural but they are powerful before all. For that reason, you should know how to daily use correctly essential and what are precautions to be taken during your pregnancy.
The basis
First of all, you should know that pure essential oils can be dangerous if you apply them directly on your skin. Some essential oils such as Cinnamon, Peppermint, and Basil essential oils can be really irritating for the skin.
On top of that, they are especially powerful. For your information, your skin is made up of several layers: from the exterior to the interior, the skin is made up of the outer layer (epidermis), the dermis, and the subcutaneous. Essential oils, which you apply on your skin, penetrate up to the dermis and thus reach your blood circulation. That's why essential oils have an effect on your organism. You certainly understood it, you should not use them any old how.
The Indemne products
Essential oils which are contained in the Indemne products are perfectly measured out and diluted with plant oils to keep only their benefits. In this way, they can be taken by pregnant women on areas such as the face, the arms and the legs (calfs and in the bottom of thighs). We only advise you NOT to apply the Gimme Clear! lotion on your chest during your pregnancy and breast feeding and NOT to use the Gimme Smooth! slimming lotion on the top of your thighs during this period. You will have all the time in the world to pamper these areas after your pregnancy!
Tips: We women all know that during pregnancy, the weight gain is often bound to happen. Thus, in order to prevent the stretch marks appearance, Indemne recommend you the skin care oil Antisèche. Ideal to nourish your skin, its 100% natural plant oils and essential oils complex daily sublimes and envelops your body in a delicate veil of Sweet almond and Neroli. Enjoy a moment of well-being while taking care of you. The perfect skin care to remain the prettiest despite the excess weight!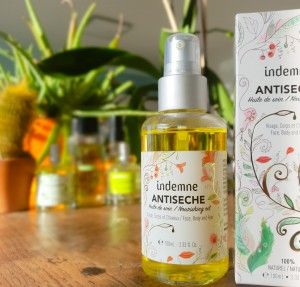 The last but not the least, the Baba Cool care oils! The very first cosmetic oils that act so much on the repair and protection of the skin and mind thanks to aromatherapy, with a complex of 100% natural essential oils that fight stretch marks thanks to their soothing, calming and anti-stress properties such as Ylang-ylang, Chamomile romaine, vanilla or Jasmine. And vegetable oils complement these treatments, such as sweet, soothing and softening almond; Macadamia, restructuring, nourishing, protective; or even Avocado, much appreciated by mature skin, dry and hair because regenerates and protects.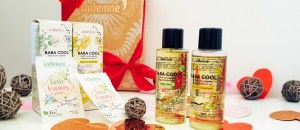 The first 3 months of your pregnancy
First thing: you should ban some specific essential oils if you plan to give the breast to your baby.
Moreover, during the first 3 months of your pregnancy, you shouldn't use pure essential oils. As mentioned before, they are particularly powerful and could reach your placenta and so be a danger for the foetus. Obviously, it does not happen for sure but prevention is better than cure!
N.b : In any case, during the first quarter of your pregnancy, you must already avoid few medicines and watch your diet. For that reason, you will be naturally wary and will be less likely to use the wrong products.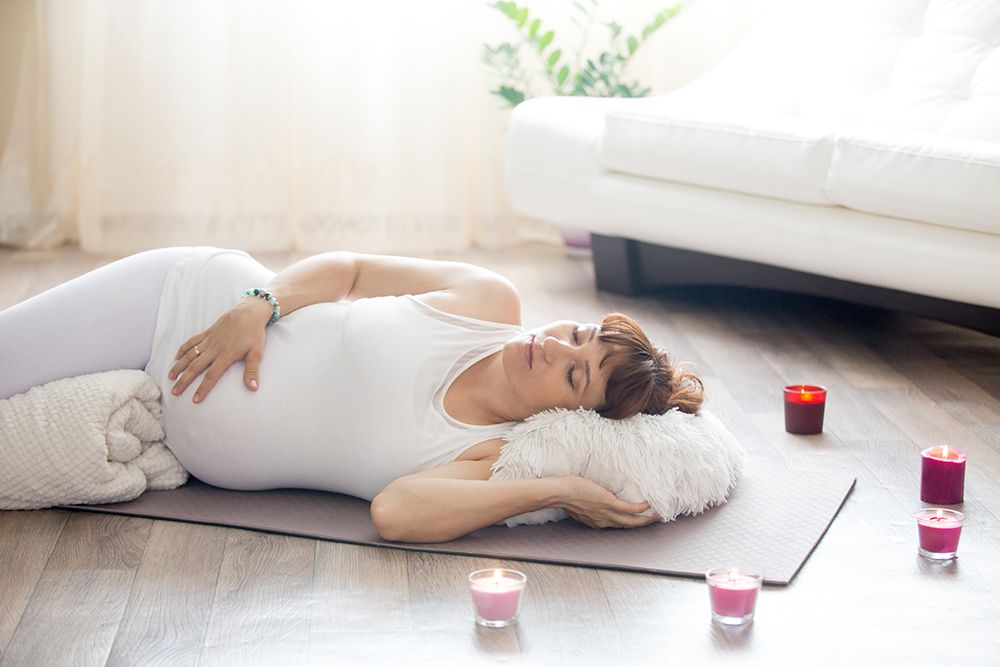 You are still free!
Don't worry, if so many women loved being pregnant, it is obviously because they liked feeling close to their baby but also because they were not deprived of doing what they wanted.
Concerning essential oils, some of them are not to be taken but some others are not risky at all during your pregnancy.
Pure essential oils to be avoided in pregnancy: Almond – bitter, Aniseed, Basil, Birch, Black pepper, Boldo leaf, Buchu, Calamus, Camphor, Cassia, Cedarwood, Cinnamon, Clary sage, Clove, Fennel, Ginger, Hyssop, Jasmine, Juniper, Lemon, Lemongrass, Marjoram, Melissa, Oregano, Peppermint, Sage, Tansy, Thuja, Wintergreen, wormwood, etc…
Safe essential oils for pregnancy and breastfeeding: Bergamot, Black pepper, Catnip, Chamomile, Citronella, Copaiba balsam, Coriander, Cypress, Helichrysum italicum, Lavender, Lemon, Mandarin, Neroli, Patchouli, Peppermint, Pine, Rosalina, Tee tree, Vetiver, Ylang Ylang, etc…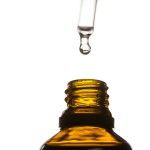 Tips: Among these safe essential oils, few of them are even recommended. For example, Lemon essential oil helps ease nausea, Lavender and Chamomile help relax and Ginger fights against constipation.
Precautions to be taken
In order to avoid risks which are due to essential oils, here are some precautions to be taken:
Avoid the oral route and favor the dermal route and inhalations
Don't apply essential oils on your chest and your abdominal area during your pregnancy
A treatment with essential oils should not last more than 5 days
Ask your chemist or doctor before using specific essential oils
Avoid buying essential oils anywhere. Favor specialty shops.
You can now enjoy these marvellous 9 months and pamper yourself!