Spring is here!
It is high time to make your skin breath and enjoy the sunlight!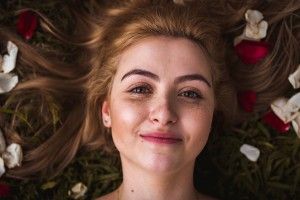 There is a simple way to make you worry not about imperfections, irritations, dryness or ultraviolet impact. You just may use our main beauty tip for a skin care daily routine.
So here how to take care of skin naturally! Everything thanks to… 
Herbs! Particularly, Aloe vera, Helichrysum, Calendula, The Roman Chamomile, Tea and Neroli.
These ones give precious essential oils of all the times! They soothe, hydrate, repair and protect the epidermis. Each from this medicinal plants selection can feed, tone, relieve or repair even the most sensitive skin.
---
---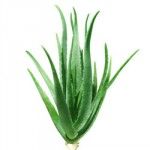 The Aloe vera or aloe of Barbados is one of the most known medicinal herbs for its most powerful virtues. This oily plant in the form of a small cactus is filled with a frost-like pulp that can nourish and moisturize dry and devitalized skin. It is often used in cosmetics to relieve and repair flaky skin or ultra dry skin with psoriasis.
---
---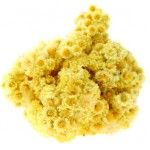 The Helichrysum italicum (Italian strawflower, The Immortelle) is highly efficient due for its antibacterial properties. It accelerates the healing of wounds and stretch marks. The Immortelle being anti-inflammatory soothes irritation and redness of the skin. It can be used daily.
---
---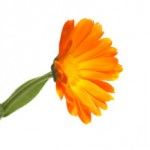 Calendula or Calendula officinalis is an orange flower recommended for treating small skin problems, such as sensitive, rough skin or scars from acne. This flower has healing, antiseptic and anti-inflammatory properties. It softens and nourishes the epidermis and enhance the skin elasticity.
---
---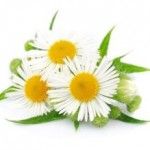 The Roman Chamomile, Chamaemelum Nobile (ancient appellation Anthemis nobilis) is a small white flower with a golden heart (not to be confused with the daisy). A powerful anti-inflammatory to calm and soothe skin irritations, especially sunburns. It is frequently used in cosmetics.
---
---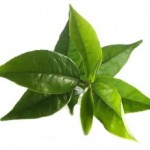 Tea reduces pockets and disgraceful rings under the eyes. Thanks to the tannin and its decongesting and soothing action, it allows to keep fresh and distressing look. Also, tannin fights signs of age and skin aging.
---
---

The Neroli produced from the Citrus bigaradier flower is used to regenerate even the driest skins and alleviate the wrinkles of the face. 
In addition, it visibly improves the quality of the skin.
---
---
No more imperfections, dry and irritated skin thanks to this 6 plants in your daily routine!  Essential oils are the 100% natural solution for regaining moisturized, toned, soothed and soft skin.
Want to have a radiant and healthy skin this spring? Indemne has already prepared for you the most effective essential oil combinations depending on your needs :

Gimme soothing! kit against irritations
Gimme smooth! Anti-cellulite kit
So, using organic cosmetics with essential oils is a solution to take care of your skin naturally. And Indemne helps your skin stay healthy and nourished! Find all 100% natural cosmetics based on essential oils and vegetable oils at www.indemne.uk