After finding some funny names for her products, Christine Simon surprises us one more time!
Discover now the Eau de Génie Phosphoressence edition – the facial toner which won't only brighten your skin…
For a skin as bright as its packaging
Eau de Genie  is an organic facial toner to completely remove micelles, make-up residues. It cleanses all skin types. A 100% organic fruits water to revitalize your complexion by restoring, moisturizing, tightening pores, calming irritated skin and brightens. It prepares and helps your skin to absorb your next skin care step more efficiently.
Tips: Eau de Génie is a subtle ally in your cleansing routine but not only, it fixes your makeup and refreshes you during the day or after sports.
Despite its name, Eau de Génie contains no mineral water (eau) – only fruits water. We bet on 100% active ingredients:
Organic lemon water: purifies and unblocks the skin
Organic grapefruit water: tightens pores and smoothes the skin
Organic apricot water: moisturizes and protects the skin
Organic tomato water: regenerates and brightens the skin

Let there be light!
For a limited time, Eau de Génie has been along with its innovative packaging. A new phosphorescent packaging which offers you some more magic. Who knows? Maybe there is really a genie who can make your skin flawless in the Eau de Génie flask…
Nota bene: Obviously, if you don't want the genie to escape from the flask, just remember recharge it by light.
If you want some magic, find Eau de Génie at Indemne.uk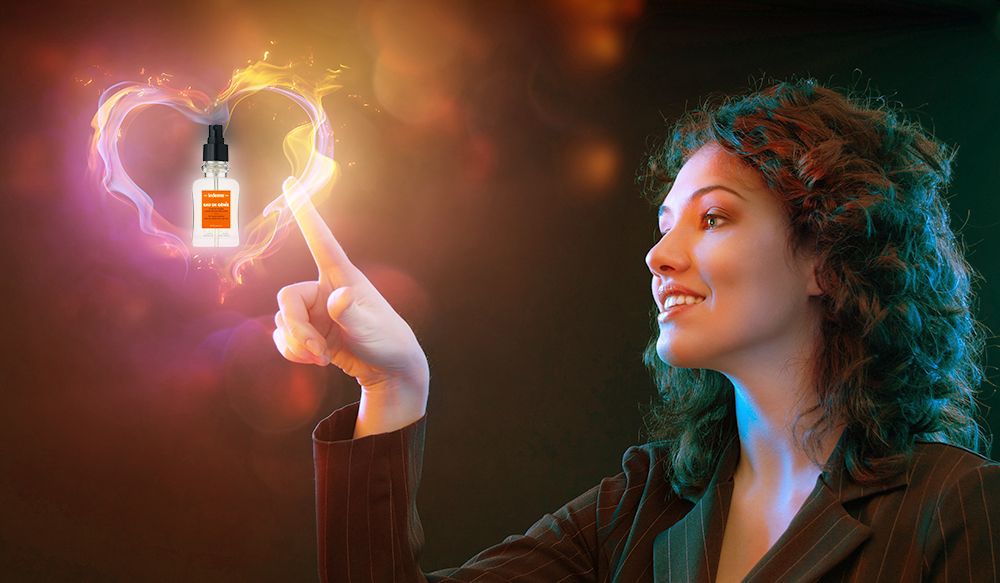 You can also read: Happy birthday Eau de Génie! & Let's get rid of blemishes!