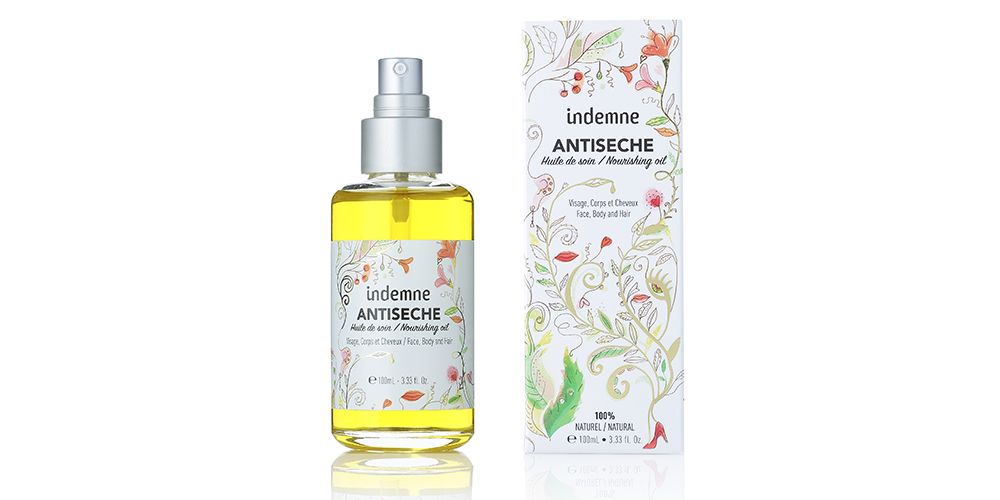 It is sometimes hard to keep pace with our busy life and to pamper ourselves in the same time!
We women have to direct our lives in the right way. We can be overworked and so we prefer having a rest than taking care of ourselves. It is a shame…
For that reason, Indemne offers you the Antiseche beauty lotion, the new oil which will take care of you every day and in every situation!
What is Antiseche?
The new skincare oil Antiseche is a multi-purpose care which contains nourishing and repairing oils to sublimate your skin – face and body, your hands, your feet but also your nails and your hair…what else?
A 100% natural oil dry to the touch and velvety that absorbs quickly into the skin and provides immediate comfort. Ideal for dry, damaged and tug of the whole family.
Tips: OUT the day cream and the night cream, you can use Antiseche every day of the year as a daily skin care but also after shaving, after going to the beach or after skiing. It is perfect to soothe and nourish your skin but also for sublimating your summer tan. A trendy, practical and effective all-in-one skincare oil!
Unchanged ingredients for an always 100% skin care
The skincare oil Antiseche is a subtle mix of essential oils such as Roman camomile, neroli but also of vegetal oils such as sweet-almond oil.
These precious oils have been chosen for their amazing benefits:
Bois de cadier essential oil: antiseptic, soothing, parasiticidal
Romane camomile essential oil: anti-inflammatory, painkiller, soothing
Neroli essential oil: rebalances nervosity
Sweet-almond vegetal oil: healing, nourishing, soothing
Antiseche, more beautiful than ever!
Maybe you already knew Antiseche. However, Antiseche has recently changed her look!
Formerly, Antiseche was more specifically offered to people with a sensitive and dry skin but after many reviews of customers who daily used it, we realized that its efficiency is good for all skin types.
The skin care oil Antiseche and its powerful ingredients is also perfect for busy women who rotate between tubes, work, husband, kids, house, etc. Women who live full weeks and who want to stay beautiful and blooming while remaining natural. It is also the perfect solution for women who seek for qualitative and healthy products.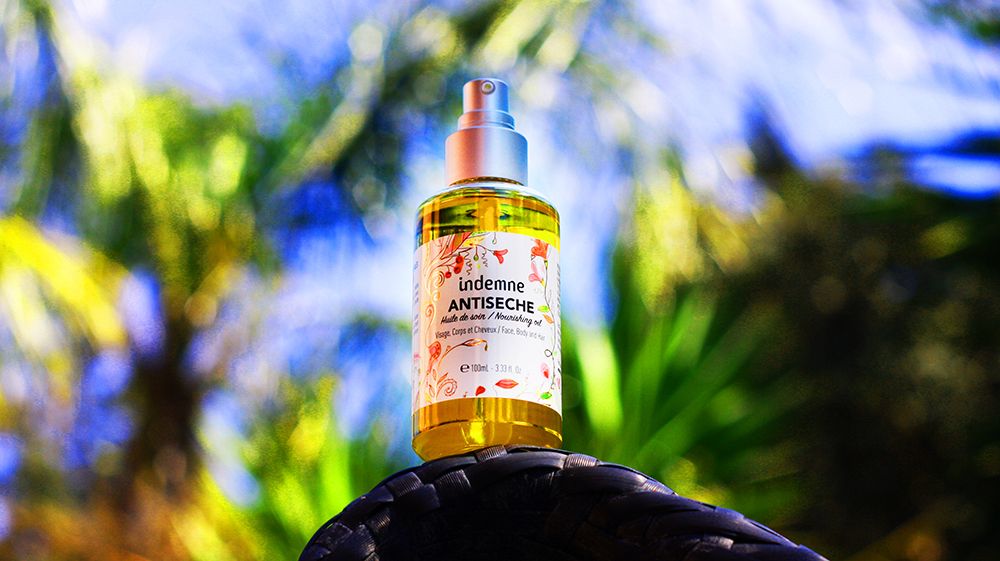 You can also read: Getting a rash after using natural products, is it normal? & The carrot for an effective 100% natural self-tanning!